We Deliver Happy
Product Partners.
Over the years we have built a strong relationship with our Product Partners and
they have also acted as a backbone for our success. We continue to bring the same level of
dedication and hardwork to help build better products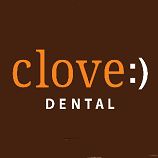 Clove Dental
We are building product for doctors and patients of Clove Dental – India's largest and fastest-growing dental network, with more than 350+ stand-alone dental clinics pan-India. With about 1000 registered doctors and more than 300+ clinics the Clove app development team has been delivering significant amount of growth & stability since its inception. Clove Dental offers a comprehensive set of oral healthcare services, leverages best-in-class equipment, and utilizes the latest pain-management technology to provide affordable healthcare of the highest quality.
Utilizing Artificial Intelligence in diagnosis and treatments, detecting un-detected potential root canal patients by re-analyzing X-Rays, AI Augmented Clinic management are some key examples how technology became key enabler and asset for Clove Dental with our team and technology.
Instant Markets
InstantMarkets is a new generation search engine specifically focused on business documents using artificial intelligence and cognitive computing. It uses the latest technologies detecting and gathering business documents like Bids, Tenders, Contracts, Purchase Orders, Invoices from many sources and embeds this intelligence behind his powerful cognitive search specifically designed for its purpose. If you are interested, check out InstantMarkets.com or check the team on linked-in.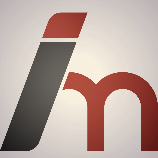 Factor Lab
FactorLab provides the digital services required for rigorous analysis and effective action related to risk, safety and productivity improvement challenges. Made Up of Proven Industry Innovators and Leaders. Technical, Strategy, Growth, Customer Success, Finance and Operations. FactorLab's software as a service (SaaS) platform enables sustainable behavior change in the workplace. FactorLab strives to be a catalyst for higher levels of individual and organizational performance by eliminating the barriers and frustrations our customers experience in reaching their goals.
WebProcure
Proactis/WebProcure helps organisations around the world to eliminate wasted time, money and talent by transforming the way they buy and sell goods and services, while eliminating risk. Proactis solutions deliver full spend control, great cost savings and process automation and are used daily by over 3 million people in 100+ countries, serving 1,000 enterprise clients. The company has over 450+ employees worldwide, operating across three continents. The company was admitted to the AIM market of London Stock Exchange in June 2006.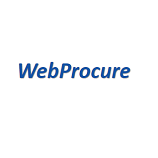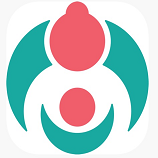 Mom's Belief
Mom's Belief is the pioneer provider of holistic care and therapy for children with Special Needs and operates through Home-Based subscription program, Partner schools and ever-growing list of therapy centres across India. Mom's Belief has been awarded for its innovative practice for special needs children under the Zero Project at the United Nations, Vienna.
Gold Cleats
GoldCleats is a platform for Soccer (Football) enthusiasts where users could create/maintain their profile and upload video highlights, participate in challenges (started by Coach/Agent/Scouts). We have other many numbers of features as well but to summarize, in short, GoldCleats is an Instagram for Soccer/Football community. Already working with leading clubs, academy systems, and academy players.
We power founders
to go further, faster.
We provide exceptional founders with capital, expert operational support and access to world-class corporates.